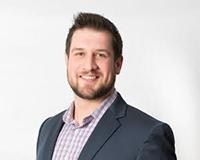 Ryan was born and raised in Fort Worth, and, after short stint in West Texas obtaining a business degree from Texas Tech University, started his real estate career in Dallas. Following college he got involved in real estate as an investor, and, after obtaining an MBA from Texas Christian University, he became a REALTOR®.

"I am a real estate nerd. My drive comes from finding the perfect property for my clients, and negotiating a deal that meets their financial goals and gets them a home they love."

Las Colinas has been Ryan's home for the past eight years, but has lived everywhere from south Fort Worth to Addison, and works with clients from Roanoke to Mansfield and Fort Worth to Plano.

Send Ryan a Message