Insights Into The Home BuyingSelling Process
The National Association of REALTORS® recently published its 2015 Profile of Home Buyers and Sellers which offers some interesting statistics and insights of the home buying/selling process. Keep in mind that this reflects national data, so there are sure to be variations in different geographies. Here are some selected highlights:
Home Buyers:
First-time buyers made up 32% of all home buyers, down from 33% last year.

The typical buyer was 44 years old, and had a median household income of $86,100.

The primary reason for purchasing a home was the desire to own a home of their own.
Homes Purchased:
Buyers of new homes made up 16% and buyers of previously owned homes made up 84%.

Detached single-family homes continue to be the most common home type for recent buyers at 83%, followed by 7% of buyers choosing townhomes or row houses.

Home prices increased slightly this year to a median of $220,000 among all buyers. Buyers typically purchased their homes for 98% of the asking price.

Overall, buyers expect to live in their homes for a median of 14 years.
Home Search Process:
For 42% of recent buyers, the first step that they took in the home buying process was to look online at properties for sale, while 14% of buyers first contacted a real estate agent.

Buyers typically searched for 10 weeks and looked at a median of 10 homes.

78% of recent buyers found their real estate agent to be a very useful information source. Online websites were seen as a very useful information source at 82%.
Real Estate Professionals:
87% of buyers recently purchased their home through a real estate agent or broker, and 8% purchased directly from a builder or builder's agent.

41% of buyers used an agent that was referred to them by a friend, neighbor, or relative.

Nearly seven in ten buyers interviewed only one real estate agent during their home search.
Financing:
86% of recent buyers financed their home purchase. Those who financed their home purchase typically financed 90%.

The most difficult step in the home buying process was saving for a down payment.

Of buyers who said saving for a down payment was difficult, 51% of buyers reported that student loans made saving for a down payment difficult.

Buyers continue to see purchasing a home as a good financial investment. 80% reported they view a home purchase as a good investment.
Home Sellers:
The typical home seller was 54 years old, with a median household income of $104,100.

For all sellers, the most commonly cited reason for selling their home was that it was too small (16%), followed by a job relocation (14%), and the desire to move closer to friends and family (13%).

Sellers typically lived in their home for nine years before selling, declining from 10 years in last year's report.

89% of home sellers worked with a real estate agent to sell their home.

For recently sold homes, the final sales price was a median 98% of the final listing price.

Recently sold homes were on the market for a median of four weeks.
Selling and Real Estate Professionals:
72% of recent sellers contacted only one agent before finding the right agent they worked with to sell their home.

91% of sellers listed their homes on the Multiple Listing Service (MLS), which is the number one source for sellers to list their home.
For-Sale-by-Owner (FSBO) Sellers:
Only 8% (down from 9%) of recent home sales were FSBO sales. This is the lowest share recorded since this report started in 1981.

FSBOs typically sold for less than the selling price of agent-assisted homes; FSBO homes sold at a median of $210,000 (up from $208,700 the year prior), yet lower than the median of all homes at $245,000.
So what is the take-away from all these statistics? Working with a real estate professional with access to good search tools is the most valued and efficient method for buying and selling a home!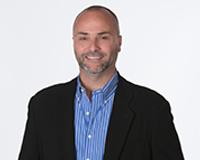 Author:
Eric Miscoll
Phone:
817-235-8698
Dated:
November 6th 2015
Views:
877
About Eric: I moved my family with four children to Dallas 12 years ago from Northern California where I had gro...