Home Prices And Housing Continue Strong
I have heard and read a lot of concern about housing prices as the year comes to an end. Buyers and sellers alike wonder if they missed their opportunity to get their best deal, if it is now too late to get in the market, and if the market will ever again be as good as it was this past year.
I have always preferred looking at actual data rather than opinions to help influence my thinking on most issues. To that end, I thought it would be informative to do so here.
The S&P/Case-Shiller Home Price Indices are the leading measures of U.S. residential real estate prices, tracking changes in the value of residential real estate both nationally as well as in 20 metropolitan regions. Some highlights from their recent data updates are informative:
Four cities have set new all-time highs for prices; two are more than 20% above their pre-crisis peaks.

Home prices are much more volatile than rents and are rising a bit faster currently.

With inflation quite low, the real and nominal home prices track one-another, unlike the more distant past.

Housing affordability should survive the prospect of rising interest rates.
Each of these is an important issue that has direct impact on home pricing and the decision to buy or sell. But what does it all mean? Let me quote David M. Blitzer, Managing Director and Chairman of the Index Committee at S&P Dow Jones Indices:
"Home prices and housing continue to show strength with home prices rising at more than double the rate of inflation. The general economy appeared to slow slightly earlier in the fall, but is now showing renewed strength. With unemployment at 5% and hints of higher inflation in the CPI (consumer price index), most analysts expect the Federal Reserve to raise its Fed Funds target range to 25 to 50 basis points, the first increase since 2006. While this will make news, it is not likely to push mortgage rates far above the recent level of 4% on 30 year conventional loans. In the last year, mortgage rates have moved in a narrow range as home prices have risen; it will take much more from the Fed to slow home price gains."
Bottom line: the housing market is strong, is expected to remain strong, and should withstand any actions by the Fed. Will it remain this way forever? Of course not! Nothing does.
What it means is that real estate remains a good investment and buyers and sellers should not be reluctant to enter the market. When you are ready to enter the market, please contact me. I'd be glad to help.
Eric Miscoll
REALTOR®
Rogers Healy and Associates
(817) 235-8698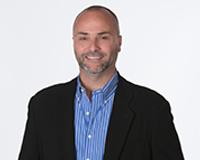 Author:
Eric Miscoll
Phone:
817-235-8698
Dated:
December 1st 2015
Views:
585
About Eric: I moved my family with four children to Dallas 12 years ago from Northern California where I had gro...