To Airbnb Or Not To Airbnb That Is The Question
I recently leased a property to a couple moving to Dallas from Southern California. They told me about their plans to keep the house they own in California as an investment and rent it out via Airbnb. Instead of blurting "Are you kidding?" which was my first thought, I acknowledged their decision and moved on. I also decided to look into this issue more closely so I would be better prepared the next time it occurred.
As with many of the new technology platforms that have revolutionized older industries (think Uber), Airbnb offers both opportunities and challenges to homeowners. Many homeowners are enticed by the prospect of renting out their home, or a part of it, as a way of creating income. This has also become an option for some people who are opting to keep a home as a rental when they move somewhere else.
While this option has always existed even before the internet, platforms like Airbnb are making it easier and more attractive for home sellers. This issue is made even more confusing by local laws that can impact the legality and cost of renting your home. Please read this great article I found: The Airbnb Factor.
Before deciding whether to sell your home or rent it out on Airbnb or other such sites, please contact a real estate agent and discuss your specific situation, needs, and goals. I shared this article with the couple from California and they are reconsidering their decision.
Contact me today if you wish to discuss the market and your options for buying, selling, or leasing a home.
Eric Miscoll
REALTOR®
Rogers Healy and Associates
Eric@RogersHealy.com
(817) 235-8698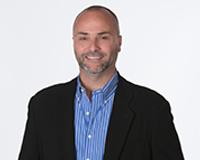 Author:
Eric Miscoll
Phone:
817-235-8698
Dated:
February 2nd 2016
Views:
748
About Eric: I moved my family with four children to Dallas 12 years ago from Northern California where I had gro...